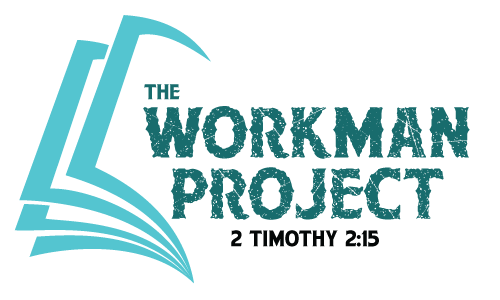 Christian Missions Week #1
(The first passage each day is intended to be a memory passage.)
Day 1: Mark 16:15–16, Matthew 9:9-13, John 3:14-21
Day 2: Mark 16:15–16, Matthew 28:16–20, Acts 2:1-13, Mark 2:1-12
Day 3: Mark 16:15–16, Matthew 13:47–52, Acts 2:14-24, Luke 8:11–15
Day 4: Mark 16:15–16, 1 Peter 4:1–5, Acts 2:25-36, Matthew 19:13–15
Day 5: Mark 16:15–16, Luke 8:4–10, Acts 2:37-47, Titus 2:1–8
Day 6: Mark 16:15–16, 2 Timothy 2:1–2, 1 Corinthians 4:14-16, 1 Corinthians 11:1, Philippians 3:17
Day 7: Mark 16:15–16, Luke 5:27-32, John 3:1-10, Romans 6:1-7
Workman Plus Week #1
Day 1: Matthew 10:1-15, Mark 6:7-13
Day 2: Matthew 10:16-23, Luke 9:1-6
Day 3: Matthew 10:24-39, Luke 10:1-16
Day 4: Matthew 10:40-42, Luke 10:17-24
Day 5: Matthew 16:21-28, Matthew 18:1-6
Day 6: Matthew 18:12-14, Luke 9:57-62
Day 7: Matthew 19:27-30, Luke 9:18-27
Workman Reflection Week #1
Day 1: Mark's record of the 'Great Commission' cites Jesus command to "Go into all the world and preach the Gospel to all creation." How do we know Jesus wasn't just commanding His disciples alone to do this? What does it mean to go into 'all the world'?
Day 2: Matthew's Gospel, as well as Mark's account, mention baptism in conversion & disciple making. Both directly quote Jesus and reveal baptism is a part of the disciple making process. Who can baptize a person who wishes to become a Christian?
Day 3: When Jesus said the Kingdom was like a dragnet, what is He saying? What does the rest of that passage in Matthew 13:47-52 reveal about the types of fish caught in the net?
Day 4: 1 Peter 4:1-5 speaks of a former way of life (before we became a Christian) and the response of some people to our new life. From this passage, what should a Christian expect from those outside Christian faith? What does this passage cite as the reason for being treated so harshly by others?
Day 5: What did the seed represent in the parable Jesus told? What do the various soil types represent? The 'good soil' is representative of what type of person?
Day 6: Paul said (1 Corinthians 4:14-16) he was the father of the Corinthian Christians… what did he mean by that? Why should the Corinthians Christians imitate the Apostle Paul?
Day 7: According to Luke 5:27-32, to whom did Jesus come to call to repentance? For Christians involved in making Disciples today, how should we be encouraged by what Jesus said in this passage?